Gratis verzenden vanaf €50,- & vaak binnen 1 dag in huis!
Gratis 5 samples en cadeau bij elke bestelling!
hannah
hannah werkt met een stappenplan en heeft huidproducten voor het reinigen en peelen, stimuleren, herstellen en het beschermen van uw huid. Huidverbetering valt en staat met een goede doorbloeding, gebruik de hannah Cell Active!
Lees meer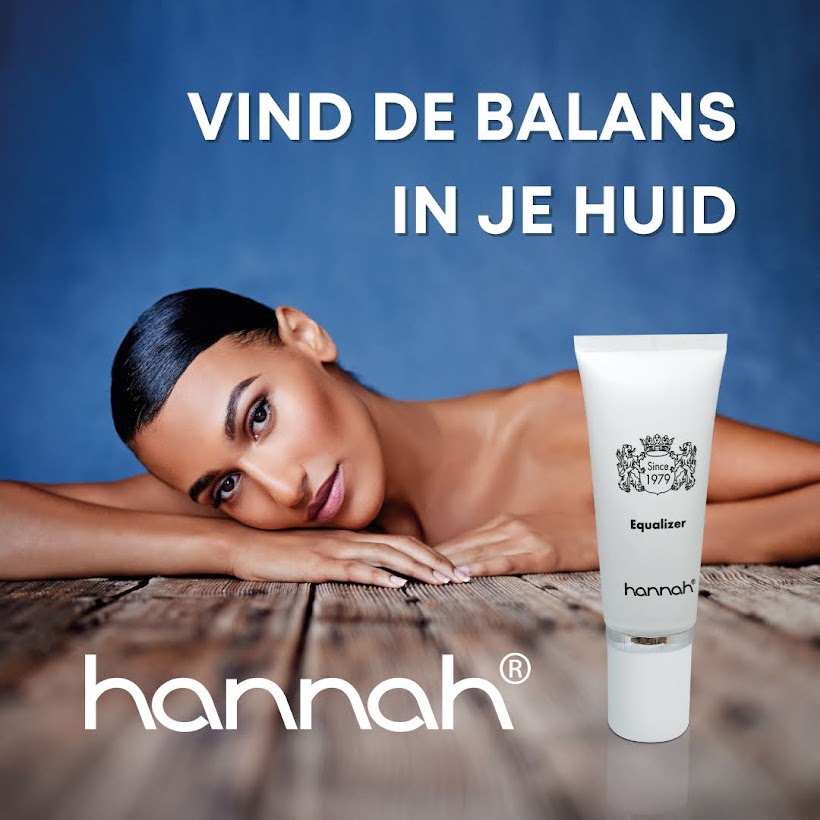 hannah
Filteren
Resultaat 1–16 van de 73 resultaten wordt getoond
Geef acne geen kans met de hannah Prepare Potion of de Active Lotion, SebuPure en de Overnight Cream en de Pro Active Mask. hannah Clear is op basis van natuurlijke werkstoffen en de lijn bestaat uit: hannah Cleansing Oil, Sparkling Spray, Skin Conditioner en de Clearity Cream. De meest verkochte hannah producten zijn de hannah Touch of Silk en de hannah 24-Hour Skin Balancing Cream en de hannah Enzymatic Skin Peeling. Er zijn mini's van: 24-Hour Skin Balancing Cream, 4Youth, Touch of Silk, Brilliant Touch, Touch of Colour en Juvi Protect.